Gutter Disease has released the second demo tape from Chaos Cascade. Filth Supremacy is a nearly 20 minute amalgam of Grindcore/Noise/Industrial/..., pro-tape released in 150 copies, first 30 copies come with a logo button. €5
Listen to the title track here.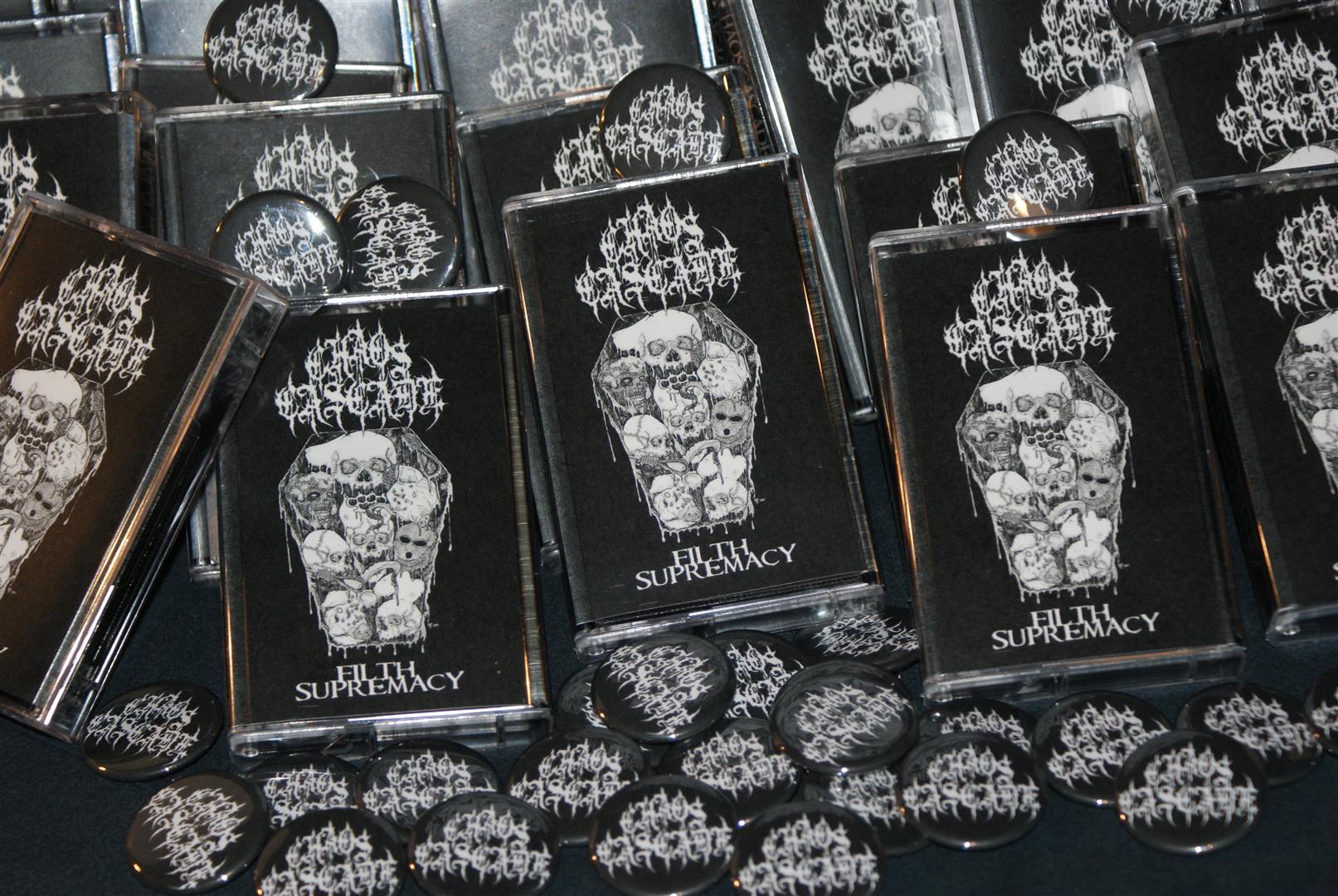 Iron Scourge has released 3 cm buttons for Ride For Revenge & Trepanation.
Ride For Revenge rider €1
Trepanation sigil button €1